Boho Chic Decor – Spice up Your Life & Your Home


Entertain guests and wow your friends and family with these simple & super fun DIY decor ideas for your home.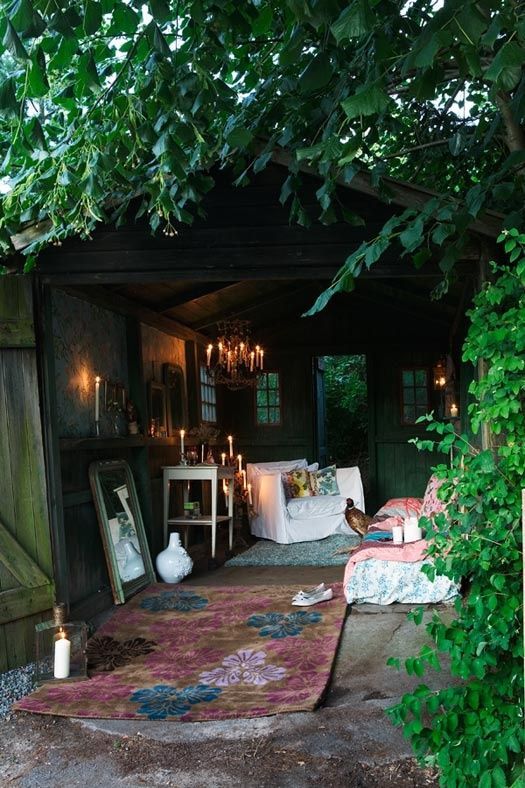 Summer is right around the corner and with it comes long days of sunshine. What will you do to fill your summer days?
How about with a little DIY boho (bohemian style) decor for your home? Boho chic can liven up a dull room in no time with these tips and inspirational photos.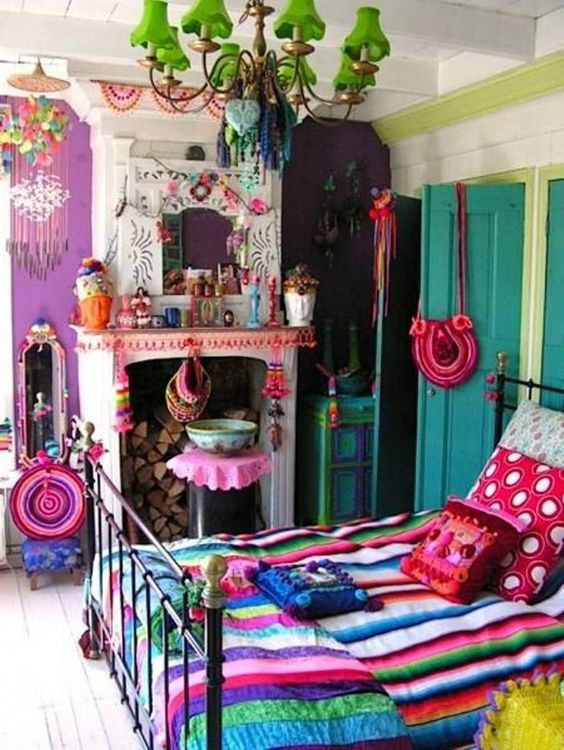 So, just what is "Boho Chic" anyway?
According to Wikipedia:

Boho-chic is a style of fashion drawing on various bohemian and hippie influences, which, at its height in late 2005 was associated particularly with actress Sienna Miller and model Kate Moss in England and (as "boho" chic) actress and businesswoman Mary-Kate Olsen in the United States. It has been seen since the early 1990s and, although appearing to wane from time to time, has repeatedly re-surfaced in varying guises. Many elements of boho-chic became popular in the late 1960s and some date back much further, being associated, for example, with pre-Raphaelite women of the mid-to-late 19th century.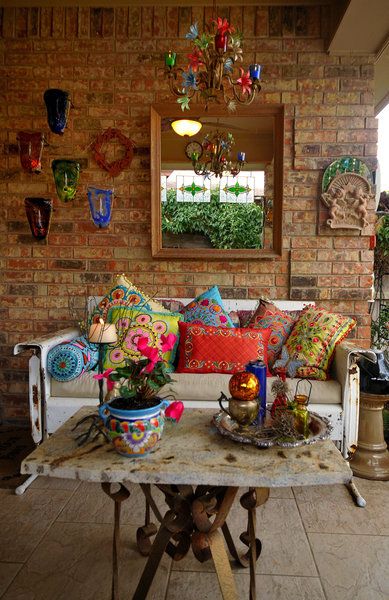 BOHO CHIC IS BRIGHT, BOLD, ECCENTRIC & COLORFUL

Decorating your digs with using the boho style can help improve your mood – if you use the right colors!

Paint bedrooms a pastel blue and contrast it with orange and yellow pillows for a peaceful place to chill.

Paint living rooms a bold orange or similar hue and contrast those colors with blues, pinks and greens.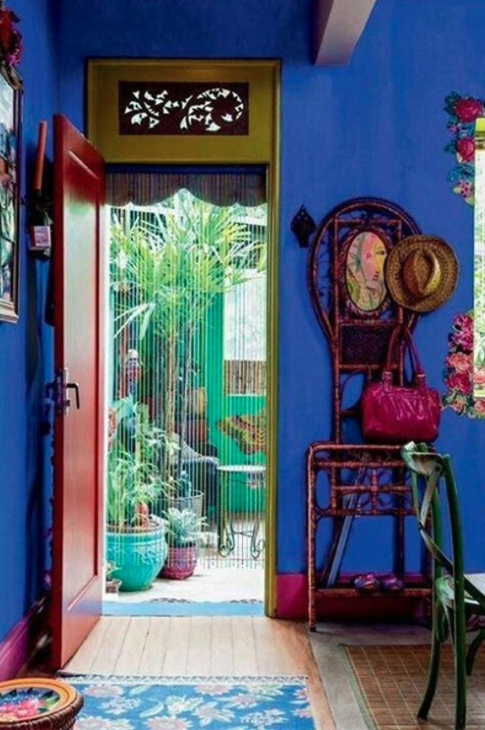 Images via Pinterest
This blog post contains curated content.